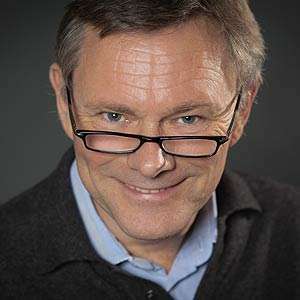 Born 1957 in Hamburg and living in the Black Forrest region in the south west of Germany Karl H. Warkentin is photographer, teacher and editor for photography. He has a technical education as well as an education in design and graphic arts. He is concerned with photography since 1970 and using digital image editing since 1996. But photography is not just his profession, it is his vocation.
Since 2000 he has published a huge number of articles in photo magazines and books in Germany and other countries, is teaching photography at various schools in Germany and is organizing photo workshops e.g. at Lanzarote, in France, Moroc, Portugal and the UAE. Since 2002 he is leading a photography class and also doing workshops for individuals and companies about all photographic subjects. He also is a coach for photographers and photo artists and a commercial photographer as well.
His free work includes Landscape, Travel, Nature, Architecture, Portraits and Fine Art Nude. A lot more than 100 of his articles about photography and portfolios showing his work have been printed in photography magazines and books in Germany, Greece, Italy, Spain and Russia. In a TV report and a lot of large single and group exhibitions e. g. in Dresden, Hamburg and Munich his work has been displayed.
Photography is not just my job,
it's my calling.
CV
1957
Born in Hamburg, Germany
1972 – 1976
Education as tv technician and darkroom assistant
1977 – 1980
Working as Color darkroom technician
1982 – 1988
Studying graphic arts at FH Hamburg, Dep. of Design
1986 – 2002
Working as typographer and graphic artist
Since 1986
Working as photographer
1995 – 2000
Teaching computer design at various design schools
1997 – 2014
Teaching photography at Kunstschule Alsterdamm – The school of visual arts
Since 1999
Teaching photography nationwide and internationally
2000
Moving to Oberkirch, Blackforrest, south of Germany
Since 2000
More than 100 publications in German and international photo magazines
Since 2002
Photo trainer at Kunstschule Offenburg (art school)
Since 2003
Photo trainer at vhs im LK München Nord (Munich, D)
Since 2004
Many exhibitions in Dresden, Munich, Offenburg and at various other places
2004 – 2006
Photo trainer for Minolta System Club (MSC) and KonicaMinolta System Club (KMSC)
Since 2006
Photo trainer at vhs im LK Konstanz (Constance, D)
2013 – 2020
Photo trainer for the workshop tour operator artistravel
2014
My first photo instructions book "Der Weg zum guten Bild" (The path to a good picture) has been published
2016
My photo instructions book "Cyanotypie Digital" has been published
2016
Artistic director of the integration project "with your eyes" for young refugees from Afghanistan, sponsored by "Federal Ministry for Family Affairs, Senior Citizens, Women and Youth".
2020
My photo instructions book "Minimalismus in der Fotografie" (Minimalism in photography) has been published
Setting up a professional video studio for online courses
Since 2020
Trainer at the "Kunst- und Kreativfabrik"
2021
Scholarship for a new photo book project from VG WORT as part of Neu Start Kultur,
funded by the Federal Government Commissioner for Media and Culture.
Memberships: DPV, VG Bild-Kunst, VG Wort, KSK